The Advantages Of Hiring A Crew Who Owns Their Own Equipment
Now that many companies are hiring outside groups to assist filming at shoots on location, they have to take into consideration what group would be best suited to their needs. If you are going from website to website looking for the perfect film crew, make sure they have a very important feature: they own their own equipment.
A production company who owns their own equipment is far more comfortable with said equipment than other companies would be because they (by default) are the most familiar with it. There is no need for the crew to familiarise themselves with different cameras or audio equipment when they've been using it for a while. This also allows them a faster set up/cleanup, giving you more time shooting footage.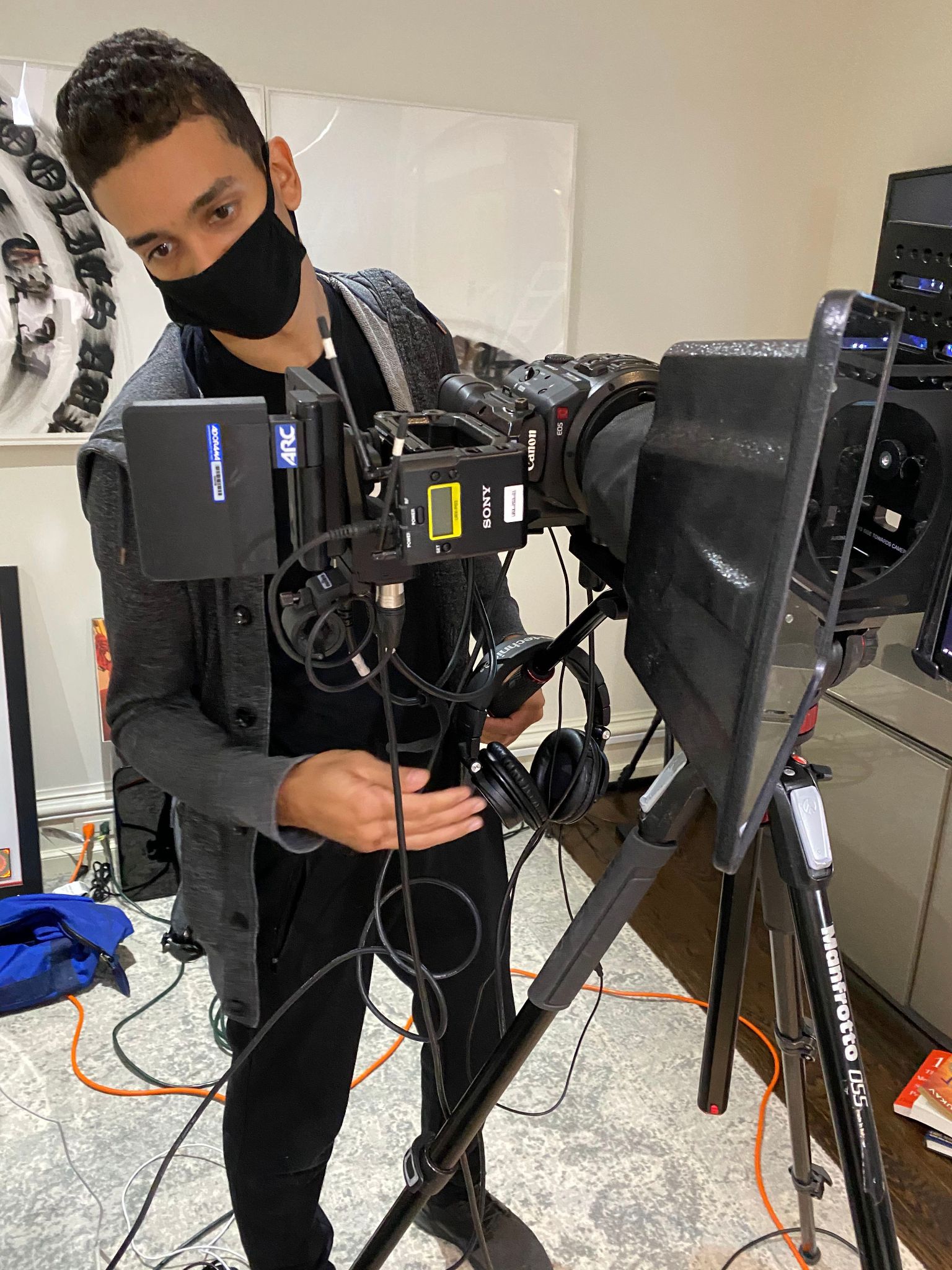 Another benefit is that it actually may save you money in the long run. When a production company gets a new client, they have to go out and rent the equipment needed from a third party. In big cities, such as New York City where we are located, it is common that the specific camera you're looking to rent is already in use by someone else. This can potentially make the footage look older or have a lower resolution compared to some of the videos the same exact company filmed in the past. It adds an extra level of quality to the production company when they are able to show clients videos they have helped shoot in the past, and can guarantee that the quality of their upcoming video will be the same, if not even better.
Our company, for example, keeps our equipment up to date so that the clients get the best possible image and sound for their videos. Recently, we purchased a new Sony FX9 to go along with our Sony A7S3. We also put extra money into our DropKit, which is a camera system attached to a portable cart that allows us on production shoots while maintaining a good social distance. The equipment allows our crew to record in person as the producers are overlooking the shoot live from Zoom or Skype. We change and adapt to these types of hybrid productions, giving clients the same amazing experience while working with a smaller crew.
This can also save you money because when a company rents equipment, they usually add an additional charge to the price for transportation and rental fee. For companies such as ourselves, we own the equipment and are used to transporting it to various locations, so there would be no need for us to add any equipment charges to the bill. This also means that you can hire a crew easily in a time crunch– you wouldn't have to worry about making sure they can rent the right equipment days before a shoot since they have everything they would need right there in their office.
At the end of the day, most companies who own their equipment are looking to make sure they are up to date with the latest technology. Here at Transcendent Enterprise, we're afraid of getting old, so our cameras, audio equipment, and editing software are constantly being kept up to date. This paranoia of being out of touch benefits you, the client, by giving you the cleanest sound, high quality images, and shoot days that go by flawlessly. Plus, if it saves you a couple of bucks in the long run, then it's a win for everyone.
If you have any questions about hiring a crew for your own production, contact us.